Kimberly Coward featured in "Profiles in Legal Specialization"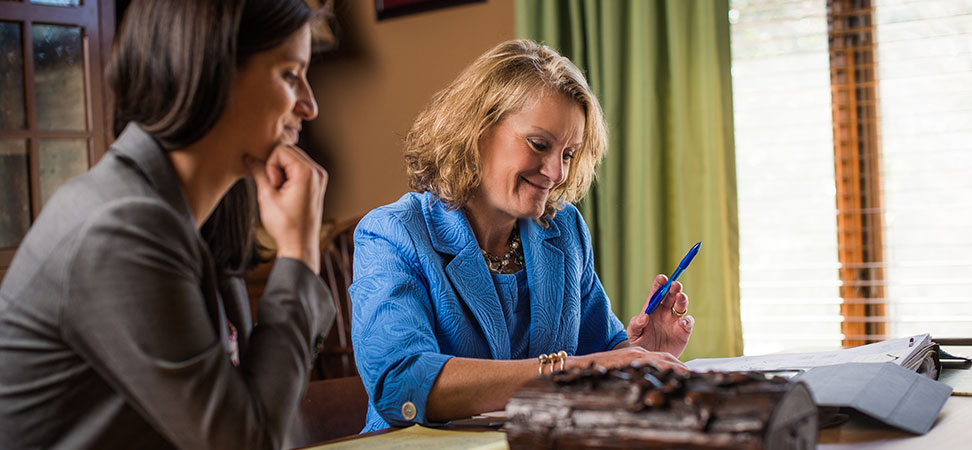 The firm is pleased to announce that Kim Coward has been included in the North Carolina Bar Journal's on-going series, "Profiles in Specialization". The profile is in the Summer (June) 2015 issue of the North Carolina Bar Journal. A full copy of the Journal is available below. Her Profile in Specialization appears on page 36.
Kim Coward specializes in residential real estate transactions in Western North Carolina. Indeed, she is the only Board Certified Specialist in Real Estate Law – Residential Transactions, west of Asheville. A graduate of University of North Carolina at Chapel Hill, Kim joined the firm in 1988, following law school. She holds an undergraduate degree in Political Science from University of Iowa. She is listed in the Women Leaders in the Law by Legal Leaders™, American Law Media and Fortune Magazine, and was named Business Person of the Year 2001 by Cashiers Area Chamber of Commerce.
Kim serves as an Advisory Member on the North Carolina Bar Ethics Commission, and is a member of the Real Property Law Section of the North Carolina Bar Association. From 2007 to 2013, she served on the Real Property Subcommittee of the North Carolina State Bar Board of Legal Specialization, and chaired that committee in the 2012-2013 fiscal year.
Established in Sylva in 1951, Coward, Hicks and Siler, P.A. is one of the most broadly-respected firms in Western North Carolina, and now offers the talents of seven attorneys in four locations: Asheville, Sylva, Cashiers and Franklin. They offer general practice in all courts, including trials, eminent domain, personal injury, probate, estate planning, real estate, corporations and family law.