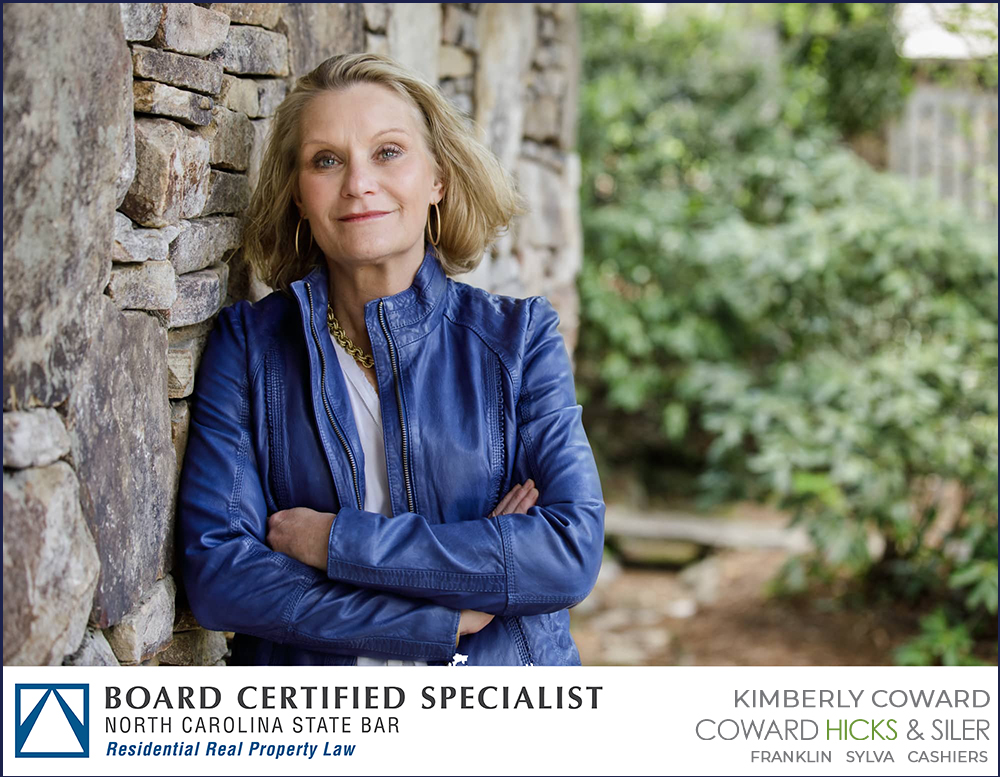 Kim Coward Interviewed by the NC State Bar Journal
We are happy to share with you Kimberly Coward's interview in the fall issue of the North Carolina State Bar Journal regarding her service on the North Carolina State Bar Board of Legal Specialization. You can find the interview at page 41, here: https://www.ncbar.gov/media/730710/journal-27-3.pdf.
Kim is a Board Certified Specialist in Real Estate Law – Residential Transactions practicing in rural Western North Carolina. She has served as an Advisory Member on the North Carolina Bar Ethics Committee and is a member of the Real Property Law Section of the North Carolina Bar Association. She previously served on the Real Property Subcommittee of the North Carolina State Bar Board of Legal Specialization as both a member and chair, and as chair of the North Carolina Board of Legal Specialization uniquely during the COVID pandemic. A fixture on the Board, Kim has dedicated nearly 15 years to legal specialization in the state. Hailing from the midwest, Kim earned her law degree from the University of North Carolina at Chapel Hill School of Law and joined the firm in 1988. She manages the firm's Cashiers office.
The North Carolina State Bar Journal is an official publication of the North Carolina State Bar. It's quarterly pages cover matters affecting licensure and the practice of law and justice at large in our state. The Journal is delivered to all lawyers licensed in North Carolina, and is available in digital format on the Bar website.
Established in Sylva in 1951, Coward, Hicks & Siler, P.A. is among the most widely-respected firms in Western North Carolina. Offering the talents of five attorneys in three locations: Sylva, Cashiers, Franklin, our lawyers focus their practices in the areas of transactional real estate and litigation including eminent domain, environmental law and resource management matters, estate administration, corporate law, and Indian law. To find out more about the Coward, Hicks & Siler firm, visit the website at http://cowardhicksandsiler.com.