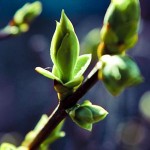 Throughout the course of separation and divorce, you will be given the opportunity to employ tools of effective negotiation, based on goal-oriented, strategic planning. Monty can help you effectively and efficiently negotiate each element of your North Carolina divorce.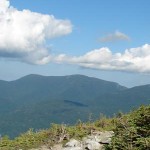 Open and honest discussion, fairness and disclosure are key elements of effective mediation. Where marital property is concerned, practical consideration and evaluation of real and intangible marital property and debt are necessary to protect you and your family.
Perhaps the most effective use of mediation and negotiation is to come to creative solutions relative to the ongoing welfare of your children. When parents can focus on the welfare of their children, the true value of mediation becomes apparent to everyone involved.
Mediation & Conflict Resolution
Mediation is a settlement conference that includes a neutral third party leader, a mediator, whose job it is to help you and your spouse move past the issues surrounding the break-up of your marriage, and help you focus on how you might like things to look in the future. A pertinent analogy for how a mediator operates would be to ask you to consider how you would like a particular future event to look, like your child's college graduation, and help you to structure agreements that are in keeping with those future goals. Once common ground can be established, it is the mediator's job to help you work through the individual issues surrounding your divorce – the parenting of your children, a division of your marital assets and debts, and spousal support. Mediation is by far the most preferable and useful tool in creating lasting resolutions between divorcing spouses. When successful, it can make your divorce less consumptive of resources – your time and finances.
Arbitration
Arbitration is a separate form of alternative dispute resolution that involves a different type of neutral third party governing the proceedings, the arbitrator. Different from mediation and collaborative divorce, arbitration begins with the creation of a contract between spouses governing the arbitration process. In family arbitration, the facts and the evidence are presented to the arbitrator, who then applies the law and renders a decision. Arbitration is private, less expensive and offers many elements of choice that a court's judicial assignment might not. Unless specifically a part of the arbitration contract, arbitration is binding upon the parties.